HVAC Rebates for Quality Heating & Cooling Products
When you're in the market for new HVAC products, be sure to ask us about the latest HVAC rebates available. Seasonal rebates are often featured on qualifying purchases and installation of HVAC equipment supplied by ACS Air Conditioning Systems. We want our customers to rest assured their HVAC system needs will be taken care of, so contact us today for details!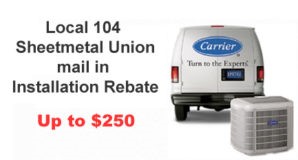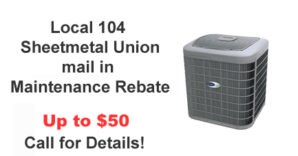 Is It Time to Upgrade Your HVAC System?
Worn-out equipment that does not function optimally tends to consume more power and more money in the form of unending repairs and energy waste. You also risk seeing aged equipment fail completely when you need it most. With ACS Air Conditioning Systems, our trained and qualified technicians can detect and correct any potential defaults with your HVAC equipment, up to the point of recommending a more energy-efficient HVAC system upgrade.
Our rebates on qualifying HVAC purchases enable you to get the heating and air conditioning equipment you need, as well as installation, repair, maintenance and replacement services. To save you money on HVAC system upgrades, we offer regular spring and fall HVAC rebates on purchases that qualify, because these seasons can allow you to have the equipment installed without having to compromise your quality air and/or heating.
Contact Us Today for the Latest Rebate Information
Contact ACS today with any questions you may have on heating and air conditioning services, pricing and HVAC rebates. Call us at (925) 676-2103 or fill out the form and we'll be sure to respond shortly.