Air Conditioning Repair & Service

ACS AIR CONDITIONING REPAIRS, MAINTENANCE, INSTALLATION, AND REPLACEMENT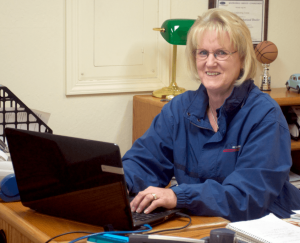 ACS Air Conditioning Systems has been helping Bay Area homeowners and businesses with their cooling needs for almost 50 years. As the oldest Carrier® Factory Authorized Dealer in the region, ACS Air Conditioning Systems offers skilled air conditioning repair and maintenance service. We also offer experienced, professional design and installation of your cooling system.
ACS Air Conditioning Systems is very pleased that the vast majority of our business comes from referrals from satisfied customers. As a result, we have been given an A+ rating with the Better Business Bureau (BBB). We are dedicated to delivering the best possible air conditioning service to our customers. Call us today to schedule an appointment or keep scrolling to find out more about our cooling system services.
AIR CONDITIONING REPAIR AND SERVICE

In the heat of the summer months, the last thing you want is for your air conditioner to break down. Should such an unfortunate scenario arise, we have you covered. Our NATE certified technicians can quickly diagnose the problem, as we have over 40 years' experience working on every type of system. Common parts are stocked on our vans so we can often perform the repair work without having to waste time sourcing new components. Our service technicians are courteous and professional, and we will take care of your home as if it were our own.
AIR CONDITIONING MAINTENANCE SERVICE
Routine maintenance is extremely important to ensure that your air conditioner will operate at peak performance during the summer months, when you need it. We recommend seasonal maintenance – particularly in the spring prior to the heat of the summer months. Doing so will not only extend the life of your system, but also help you avoid costly repairs and even potentially lower your monthly energy bills. Best of all, with a maintenance program from ACS, you get priority service and a 10% discount on any repairs for the following year! With the amount of stress placed on your HVAC system throughout the year, performing regular maintenance is a must. Call us today to schedule your system check-up!
AIR CONDITIONING INDOOR AIR COMFORT AND INDOOR AIR QUALITY
Want to take your home to the pinnacle of comfort? Our indoor air quality systems can bring you a level of coziness you didn't think was possible in your home. Many people struggle to sleep well at night – waking up feeling achy and restless. What many of them don't realize is that the quality of their sleep is directly tied to the quality of the air they breathe.
With an Indoor Air Quality system in place, you can rid your home of allergens and other pollutants and fill your home with purer, cleaner air. Coupled with a humidity control system, you will have air quality and comfort that you had only dreamed of before. Not only that but when you improve the quality of your air, you also put less stress on your regular HVAC filtration system – which means lower energy bills. Cleaner air, better comfort, and lower bills: that should help you sleep at night!
CARRIER AIR CONDITIONING AND COOLING SYSTEM FACTORY AUTHORIZED DEALER
If you want your home to be a place of cool comfort during the summer, then you need the right equipment. The Carrier brand has established itself as a leader in innovation and reliability. With industry-leading air conditioners and cooling systems, Carrier can take your home comfort from good to great. As a factory authorized dealer, we can offer Carrier's extensive line of cooling systems. Even better, we are able to get you the best factory rebates and incentives. That means you get the best products at the best prices.
AIR CONDITIONING SYSTEM INSTALLATION AND REPLACEMENT
Unlike some companies who just simply drop a new unit in and call it a day, we take the installation process seriously. When we install a new system or replace an old one, we take time to examine the home and determine proper sizing and compatibility. Often, this overlooked step can have a lasting, detrimental effect on system performance. After the evaluation, we sit down with you to review your best options and give our recommendations. Finally, we'll schedule a time that is convenient for you to have our expert installation crew come out and get your new system set up. After a follow-up evaluation, you'll be on your way to the best home comfort of your life! Contact us today to find out more about the products and installation services we offer!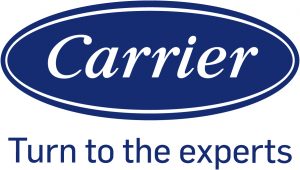 Financing Is Available Towards The Purchase and Installation of New Air Conditioners