Concord, CA Air Conditioning and Heating Repair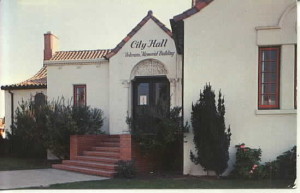 Concord, California is a beautiful area in the state that is surrounded by the Clayton and Ygnacio Valleys. The area is known for their wheat ranches and historical homes. The area has average temperatures ranging from 90 degrees in the summer to 32 degrees in the winter so top quality HVAC care is a must. At ACS Air Conditioning Systems, we work hard to make sure that your home is ready for both the winter and summer seasons. We provide the service options you need to remain comfortable year round!
Services our HVAC Contractors in Concord Provide:
Concord, CA Heating
One option we provide Concord residents is Concord heating service. We provide heating repairs, heater installations and heater maintenance, so your unit is ready year round. Our Concord heater repair and maintenance service options are available for your existing unit and our installation service is for home owners who would like to install a new heating unit in the home. We provide these service options so you never have to worry about the heating unit in your home!
Concord, CA Air Conditioning
We also offer comprehensive Concord, CA Air Conditioning service options. We provide the same three services: AC repairs, air conditioner installation and AC maintenance as we do on your heating units. We make sure that your unit is ready for the hot summer temperatures. Our team of highly trained technicians has the skills and experience to give you the service quality that only the best can. Our technicians are trained to service any make or model of AC unit so no problem is too large or too small for our team to handle.
Our team is ready to serve you! Please contact us today to find out more about our great heating and air conditioning service options or to set up an appointment for service. Our technicians are standing by, ready to help you!