The East Bay Area's Trusted HVAC Contractor
Heating, Air Conditioning, HVAC & Solar Services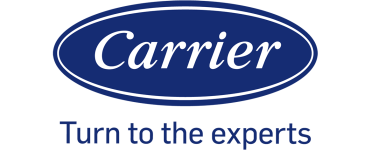 Since 1969, ACS Air Conditioning Systems has been providing the East Bay Area with unrivaled comfort solutions for both residential and commercial customers. As a full-service HVAC contractor with a team of union-trained technicians, we've made it our mission to be the best, most knowledgeable and friendliest HVAC and solar technicians around.
After over 50 years as a family-owned business and Carrier® authorized dealer, our attention to detail and product knowledge have won over customers time and again, and helped us solidify our outstanding reputation. Offering everything from HVAC installation, repair and maintenance to indoor air quality and solar energy, we want to be your go-to HVAC contractor for all your comfort system needs.
A Message From the President
Thank you for visiting ACS Air Conditioning Systems! I'm Donna Pratt, President and Owner of ACS. Our company was established in 1969 by a previous family who passed the business onto me. In 1972, I started working for the original husband-and-wife owners. I purchased ACS from the couple when they retired in 1991. I continued running it with the same goals and concepts in mind – providing high-quality, low-pressure, honest service for our customers. It was a small, family-owned company back then and still is today. Coincidentally, I hired Doug in 1998 and we ended up getting married a few years later. We now run the business as a family, with our son Justin as the estimator/project manager. Doug and I each have over 50 years of experience in the HVAC industry and my son, Justin, joined us in 2005 with the intention of carrying on the business into the future.
Our union-trained technicians have been with us for many years and we consider them part of our extended family. They continue to live up to our expectations of friendliness and detailed, high-quality work. They too are proud of the work they perform in homes throughout the Bay Area.
Building long-term relationships with our customers as your trusted HVAC contractor is very important to us. We are aware that homeowners and business owners, for the most part, only have to think about changing their heating and air conditioning equipment a couple times during their lifetime, so we try to make it a pleasurable experience. We understand that you are not likely to have an AC or furnace "Warming Party" to unveil your brand-new system, but we hope that you will be as proud of it as we are.
Sincerely,
Donna Pratt
President
Contact Us Today for More Information
We would be happy to answer any questions you may have about our services and offer you a free quote. Reach out to ACS Air Conditioning Systems today by calling (925) 676-2103 or filling out the contact form. We'll be sure to respond within the next business day or sooner!