Pleasanton, CA Solar, Heating and Air Conditioning Services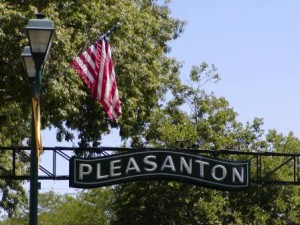 Staying comfortable in your Pleasanton CA home is what we here at ACS Air Conditioning Systems pride ourselves in everyday. From installations to maintenance and repairs, our experienced technicians have been helping residential customers just like you for years. We have been in business since 1969 and have the experience and knowledge to help you with all your heating and air conditioning service needs.
Some of Our Solar and HVAC Services in Pleasanton Include:
Installations of New Units
Repairs
Routine Maintenance
Go Green!
With our solar array systems you can take your energy usage to the next level. Reduce your carbon footprint and your energy bills in one simple step. We can install a solar system on your home and have you saving money and using the sun's energy. These systems fit on most roofs and there is a ground mounted system if not.
Installation of New Heating and Air Conditioning Units
We can install a new heating or cooling unit in your residential location whenever you need. We understand it can be a stressful experience and we strive to help take the stress out of it. We work with you to find a unit that fits not only your home but your budget as well. Our customer services are top quality and we help you get through all the steps necessary to heat and cool your home efficiently.
Heating and Air Conditioning Maintenance
We offer routine maintenance services on your current unit. This helps you to make sure that your unit is working properly and you can rely on it to keep your family comfortable at all times. We offer service plans that will help you avoid those huge repair bills and keep it small and manageable. Just as you would take care of your vehicle, you need to take care of your heating and cooling units.
Heating and Air Conditioning Repairs
We repair units that you already have in your home to help get you back up and running in no time. We know how to handle all makes and models of heating and cooling units. We take care of your unit while keeping your home clean at the same time! Check out our services and see why so many are choosing ACS Air Conditioning Systems for their heating and cooling needs!