What should you do when you meet the occasional pushy HVAC salesperson? Don't cave in to their pressure tactics—pushy salespeople take advantage of anxiety and other heightened emotions to convince people to make impulse purchases or rash decisions.
What are the sales tactics pushy salespeople often employ? ACS Air Conditioning Systems, your trusted HVAC service company, lists them in this post.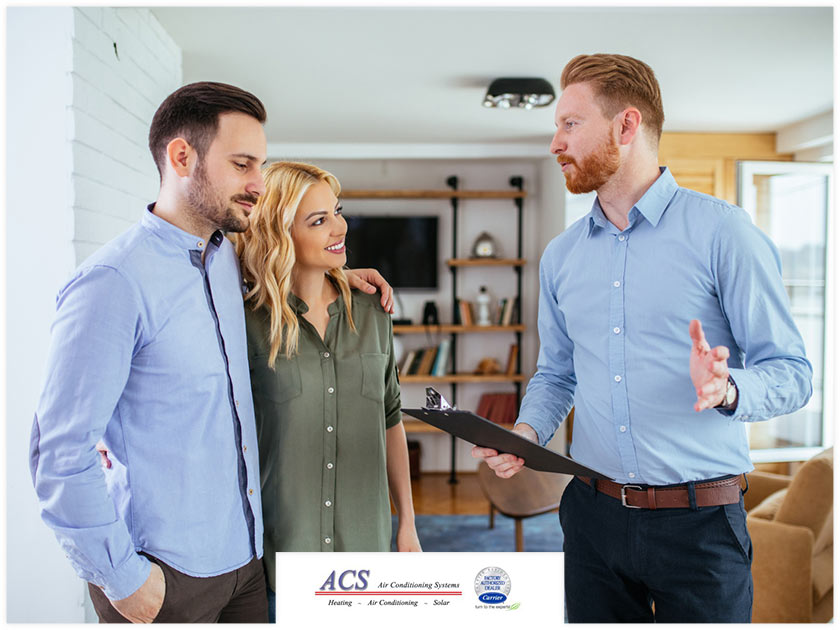 Technical jargon. A pushy salesperson tends to use technical jargon to make an HVAC unit's specs seem more impressive than they really are. However, don't be fooled by this tactic; a good rule of thumb is that you shouldn't buy anything unless you fully understand how its features can help meet your needs. If they fail to explain what certain terms mean and acronyms stand for, a quick Google search should clear things up. It'd also be a good idea to familiarize yourself with commonly-used HVAC terms before going shopping.
Pricing games. A common tactic is introducing an item at a high price only to lower it later on to give the impression that you're getting a good deal. However, verifying what the original price was can be tricky. The only way to know for sure whether or not you're getting a good deal is to compare prices. Remember: it's important to do your research before making a significant investment like a new HVAC installation.
Pressuring you to sign a contract quickly. Attempts to push you into signing a contract quickly are a red flag. Any reputable salesperson will give their customers plenty of time to go over a contract. Remember: you're the customer, and it's your money you're investing, so no one should push you into making a hasty decision.
ACS Air Conditioning Systems values customer service and education, and as such doesn't believe in using high-pressure sales tactics. Rather, we believe a company's reviews and business practices should speak for themselves. We've followed this strategy for more than five decades, and have achieved considerable success in the industry because of it.
To get a free estimate on a new installation or HVAC repairs, or to schedule an inspection, call us at (925) 676-2103 or fill out this form. Talk to us today!