Barring in-depth HVAC repairs, cleaning or maintenance, there are other tasks even an untrained homeowner can do to maximize the efficiency of their cooling system. In fact, such tasks can be as simple as aiming or redirecting the air vents. ACS Air Conditioning Systems, a premier HVAC technician in the area, shares how this works here.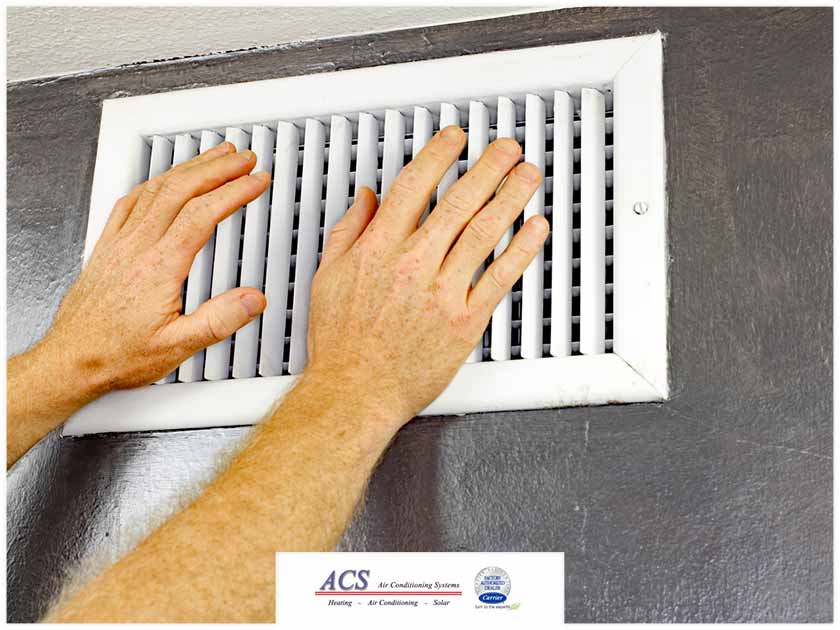 Proper Aim and Redirection is Crucial
To ensure the temperature in your living spaces stays consistent and comfortable, the conditioned air flowing from your air-supply vents should be distributed properly. Sometimes, however, this won't be the case. Maybe airflow is being directed somewhere else, or perhaps it's aimed at a spot that prevents you from fully benefiting from it. For this reason, you should:
Adjust the 'blades' of the vent deflector. Doing this will enhance thermal comfort depending on the location of the vent and the season. For instance, if the vents are located high up on a wall, you should position the vent deflector in such a way that it aims the airflow to the living space instead of the ceiling. However, direct airflow can make the room feel much cooler because of the wind-chill effect.

If the vents are close to the floor, you can also use the vent deflector to accurately aim the airflow away from the nearby wall, furniture or curtains, directing it to the living space. If the air vent is under the furniture, you can consider a vent extender to channel air from under the obstruction so that it reaches the center of the room. Consult a trusted HVAC service provider to see if this is a viable option in your case.
Redirect airflow by closing a few air vents. If you have rooms you don't use, you can close off the vents leading to those spaces. This allows you to direct airflow to the rooms you do actually use often, enabling you to save valuable cooling energy. Make sure, however, that you close only 10 percent of the vents. Otherwise, excess air pressure will build up in the ducts, resulting in leakage and even damage to your HVAC components.
Whether you need HVAC installation or maintenance, you can count on ACS Air Conditioning Systems for the highest-quality service. Your comfort and complete satisfaction are our top priorities, after all. We serve the areas in and around Concord, Walnut Creek, and San Ramon, CA. Call us today at (925) 676-2103 or fill out this contact form to schedule your HVAC evaluation.