The average lifespan of an air conditioning unit is 10 to 15 years, provided it has undergone routine maintenance. If your AC is more than 15 years old, you may want to start planning a new AC or HVAC installation. 
Aside from keeping track of your AC's lifespan, what are other ways to tell if it's time to replace your air conditioner? One way would be to keep an eye out for the following warning signs.
Here's an overview: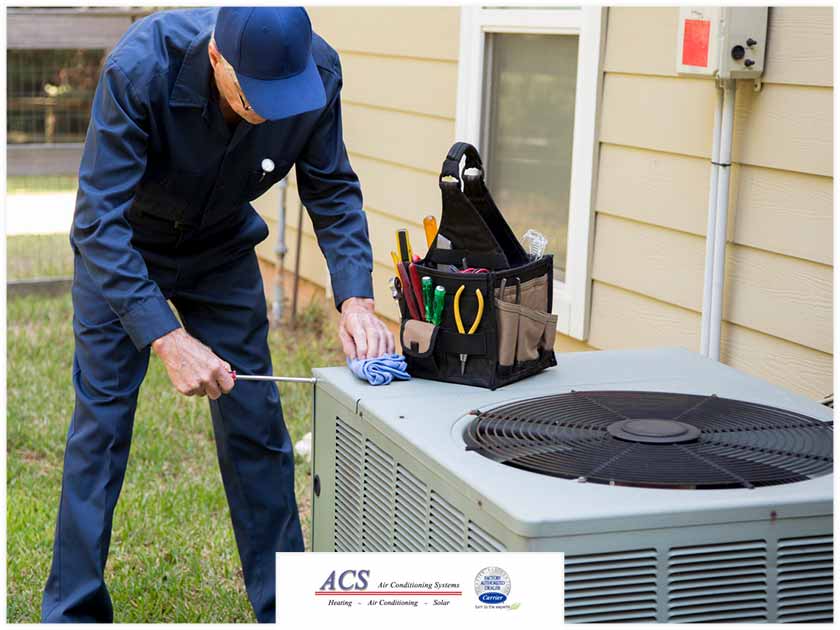 Hot spots and a noticeable drop in performance. As your AC unit ages, its performance and efficiency will inevitably drop. It's estimated that your AC loses 9% of its efficiency per Seasonal Energy Efficiency Ratio (SEER) point. (An AC unit's SEER setting is the ratio output of an air conditioner divided by the amount of electricity it uses in watt hours.) The AC's lower efficiency may, in turn, create hot spots that can lower indoor comfort.
Higher electric bills. If you're scratching your head over a higher-than-expected electric bill, your aging AC may be the culprit. Lower SEER rating points translate to lower energy efficiency, which in turn increases household electricity costs.
Unusual noises. Any unusual noises coming from your AC are always a cause for concern. In most cases, they're a sign that something is wrong with your AC's components, which may have been damaged by wear and tear over time. For instance, banging noises usually indicate loose components in the AC compressor (the component responsible for circulating the refrigerant that removes heat from indoor air), while buzzing noises usually indicate electrical issues like loose wiring. If you hear any strange noises coming from your AC, turn it off and have it inspected by an HVAC service technician as soon as possible. 
Are you looking for experienced AC technicians near you?
ACS Air Conditioning Systems has been serving residents in the Bay Area since 1969. We offer a wide range of professional heating and cooling services, including HVAC repairs and indoor air quality services. To get a free estimate on a new AC installation or schedule an inspection, call us at (925) 676-2103 or fill out this form. Talk to us today!