Air conditioning manufacturers are going to great lengths to build ACS air conditioning systems that are quieter than ever, so odd noises coming from your heating and cooling system could mean trouble. That's why it's important to familiarize yourself with some of these common sounds and what they mean so you can determine the correct steps to take to address them right away.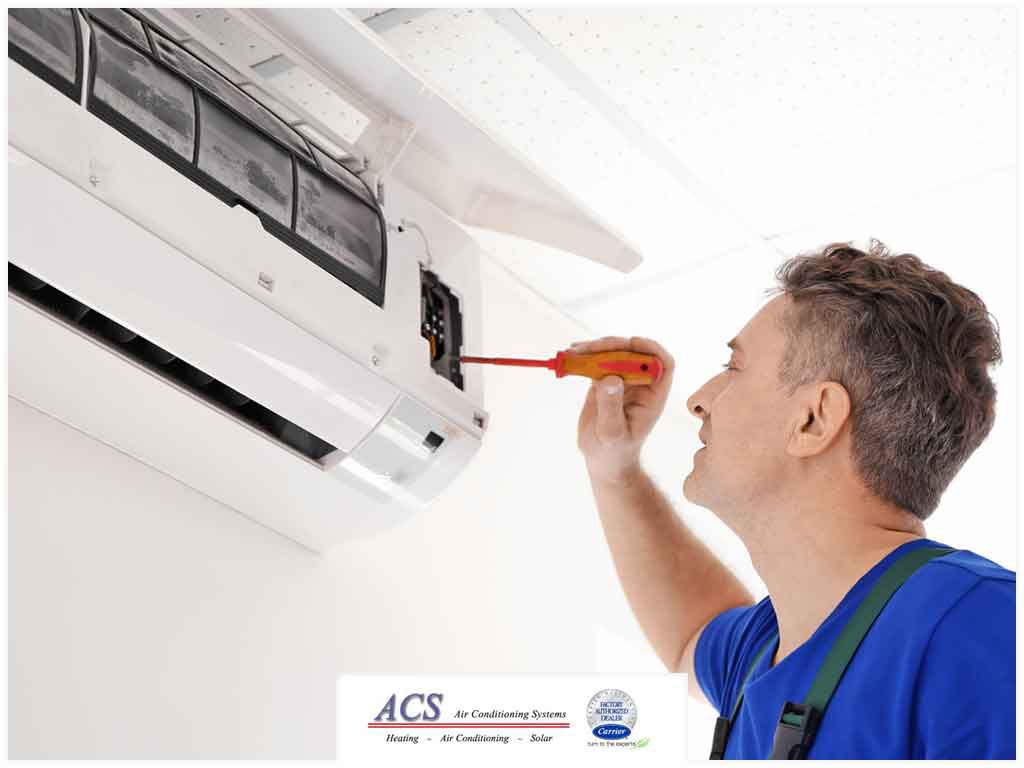 Below our HVAC specialists at ACS list a few of the most common AC noises and explain the problems that they indicate.Loud Banging Noises
Banging noises coming from your unit are a definite sign that a component has broken loose inside. Commonly this is just a bolt or a shaft that's come detached, but sometimes it could also mean your unit needs a new compressor. Contact ACS Air Conditioning Systems immediately for a check-up to determine the root cause of this issue.Buzzing Sounds
Buzzing sounds from your HVAC unit may mean the fan blades are loose, or perhaps a piece of debris made its way inside the outdoor unit and is getting banged about by the motor. More commonly, however, a buzzing sound is usually just a sign that your condenser coils and the copper tubes that connect to them need a bit of cleaning.Whistling
During normal operation, refrigerant is circulated through the condenser coils to cool down the air. Sometimes, these coils can get damaged, allowing the refrigerant to slowly leak out, This can cause a loud, continuous whistling that almost sounds like screaming. If you hear this sound, call a professional HVAC contractor immediately, as refrigerant leaks are a serious health risk to you and your family.Get Fast, Reliable AC Repair and Maintenance with the Experts
At ACS, we're your leading provider of superior HVAC services. Give us a call at (925) 676-2103 or fill out our contact form to set up a service appointment and get a free estimate on a new HVAC installation today.