Heat pumps that blow cold air is not as common a problem, yet it does happen, and can be caused by one or more factors. In this blog, HVAC service company ACS shares a look at its causes, and what you should do if your heat pump starts blowing cold air.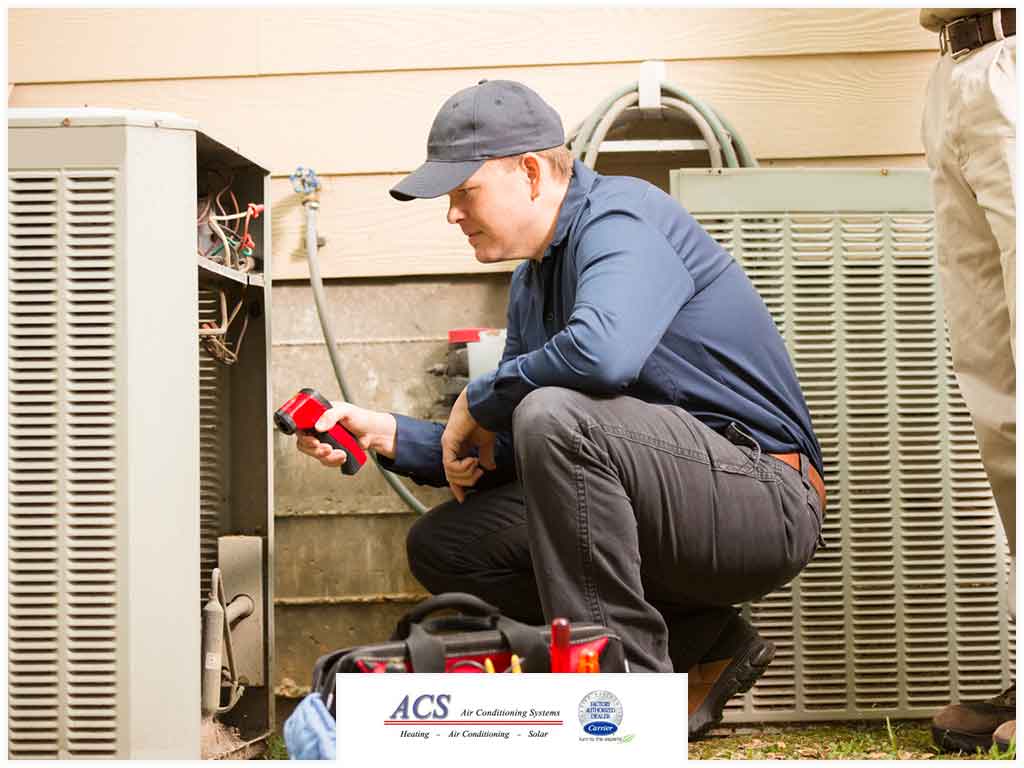 It May Be Blowing Relatively Cooler Air
One of the most important differences between heat pumps and furnaces is that the latter blows hot air from burning fuel, therefore great heat is emanated at the furnace itself. Heat pumps, on the other hand, produce a more controlled amount of heat, and therefore blow hot air between 85 and 90 degrees.
Given that the ideal thermostat setting is at 68 degrees, blown air at 90 degrees is actually warmer than what is needed for heating. However, it is cooler compared to the average body temperature of 98.6 degrees, which makes it feel cool, and is often mistaken for cold air. Test this by checking your thermostat's temperature readings every 30 minutes after turning up the heat pump: the room temperature should even out within an hour. If it doesn't, or if the temperature readings go the other way, perform troubleshooting before calling for HVAC repairs.
Your Heat Pump May Be In Defrost Mode
Most types of heat pumps are essentially reverse air conditioners. A typical air conditioning cycle generates both warm and cool air during different stages of its compression and condensation cycle. This makes it possible to switch a heat pump into defrost mode. As heat is released through the outdoor unit, it melts ice formations that would have been difficult or damaging to remove manually. Defrost mode is essentially the same as cooling mode, therefore it is likely your heat pump will blow cool air while in this mode. Make sure the defrost cycle is finished before switching back.
Something Could Be Wrong With Your Heat Pump
There are, of course, instances where something could be wrong with your heat pump. Some of the most common causes include leaking refrigerant lines and faulty reversing valve, both of which require a timely response from an HVAC professional.
Call ACS for Your Heating and Cooling Needs
ACS is your leading provider of HVAC installation and repair services. Give us a call at (925) 676-2103 or fill out our contact form to schedule an appointment.