Top Indoor Air Quality Solutions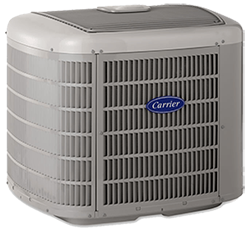 Want to take your home or office to the pinnacle of comfort? Our indoor air quality systems can bring you a level of comfort you didn't know was possible. With an indoor air quality system in place, you can rid your property of allergens and other pollutants, and fill your space with cleaner air. Not only that but when you improve the quality of your air, you also put less stress on your regular HVAC filtration system – which means lower energy bills!
Popular Indoor Air Quality Products by Carrier
ACS Air Conditioning Systems provides Carrier® indoor air quality products to improve the air in your home or business. Top products we often recommend include: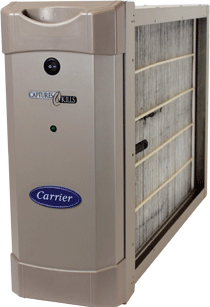 Infinity Series Air Purifier – This award-winning air purifier captures and kills airborne pathogens such as bacteria, mold and viruses, filtering the air to ensure you have the cleanest, freshest air in your home.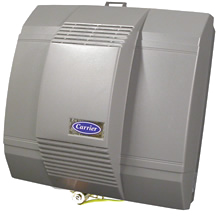 Performance Series Fan-Powered Humidifiers – Combining innovation and advanced technology, Carrier designed this humidifier to work quietly by blowing moisture directly into your ductwork. This way, it spreads lasting humidity throughout your home, keeping you cool and comfortable even if the weather outside has turned dry.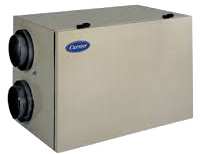 Performance Series Energy Recovery Ventilators – If the California heat has become too much for you to bear, these ingenious and efficient ventilators are your answer. They work by quietly replacing stale indoor air in your home with cooled, fresh air from outside.
Why Choose ACS for Your Indoor Air Quality Needs
Our goal is to provide Bay Area families and businesses with the best indoor air quality solutions that fit their lifestyle and budgets. We also pride ourselves on being the oldest and most reliable Carrier® dealer in the region. Our union-trained technicians pay special attention to detail and have extensive knowledge of the indoor air quality products that we carry. Our company has an A+ Better Business Bureau rating and we specialize in providing homes with energy savings as well as top-notch indoor comfort.
Contact Us for a Free Quote
With ACS Air Conditioning Systems, you are assured of excellent customer service at all times. Whether you contact us for installation, repair or maintenance, we are here to give you outstanding support. Contact us today and find out how we can help you by calling (925) 676-2103 or filling out the form!