Humidifiers help reduce high humidity levels inside homes, which makes them especially important now that summer is rolling in. But does your home actually need one? ACS Air Conditioning Systems, the trusted gas heater and central air conditioning company, shares how you can tell here.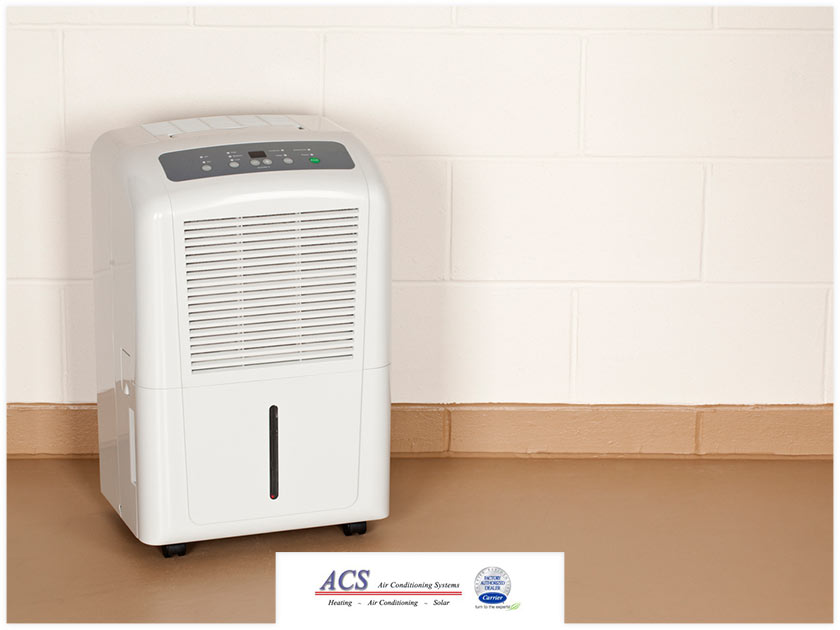 A hot, unpleasant feeling inside your home. The last thing you want to do this summer is spend time in a hot, muggy home. Turning up your cooling system isn't the best solution, however. In addition to causing your air conditioner to work overtime, this can also increase your energy costs significantly. The smarter way is to reduce excessive moisture–the primary reason for the uncomfortable feeling inside your home–with a dehumidifier.
Mold and mildew spots on walls and ceiling corners. When warm, moist air can't exit your home, mold and mildew may develop in some rooms. These are typically found in areas that use a large amount of water, such as the bathroom or laundry room. Given how mold and mildew exposure can trigger allergic reactions and lead to a number of health risks, you'll want to promptly deal with high humidity levels inside your home. Just turn to ACS Air Conditioning Systems. We're not just your trusted expert in forced air heating; we can also handle your indoor air quality needs.
As an authorized dealer of Carrier® products, we carry only the highest-quality dehumidifiers available today. Talk to us and we'll help you explore your options and decide on the dehumidifier that best suits your specific needs. Expect only superior, reliable performance from our top-tier options.
Window and door condensation. When air becomes saturated with excessive humidity, it can lead to condensation on windows and doors. When overlooked, the 'sweat' on the glass can drip onto the window or door material, causing unsightly stains and encouraging rot–especially if the material is wood.
Just look up 'air conditioning repair near me' and ACS Air Conditioning Systems will be at the top of the list. You can always count on us for exceptional HVAC solutions. We'll make sure your home remains cool, comfortable and healthy this summer with our range of Carrier dehumidifiers. We proudly serve the areas in and around Pleasanton, Walnut Creek, and Concord, CA. Call us today at (925) 676-2103 or fill out this contact form to schedule your HVAC evaluation.