In the modern world, it's ideal to have an energy-efficient home. This can be achieved by installing programmable thermostats around your interior space. These smart devices have the ability to save you more money in the long run, but they can also cost more if you use them incorrectly. In this blog, one of the premier HVAC companies from sunny California discusses how a smart thermostat can lead to significant cost and environmental savings.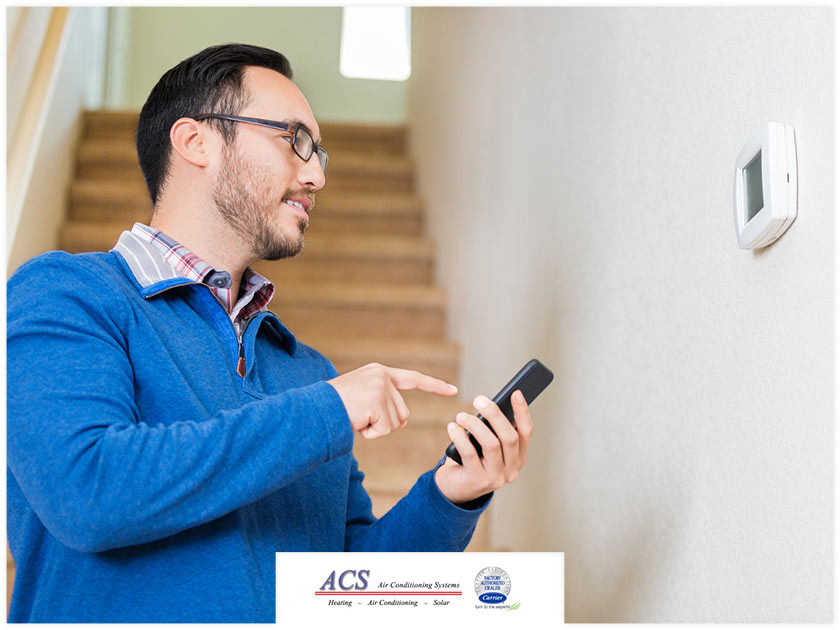 Energy Use at Home
In general, around 45% of a home's energy consumption is allotted to heating and cooling demands. Unfortunately, a large percentage of that goes into heating or cooling empty zones in your home. In addition, you don't need to heat or cool your living space as much when you're sound asleep.
You'll use 1% less energy for every degree in Fahrenheit you turn your thermostat down. This equates to 10% less energy used when you reduce your heating or cooling by 10 degrees at night, providing you significant energy savings over time.
The Role of Programmable Thermostats
A programmable thermostat allows you to adjust the temperature based on a series of pre-programmed settings that take effect at different times of the day. A reliable heater repair company says the main goal of installing a programmable thermostat is to reduce energy consumption, particularly when you're away at work or sleeping. Make sure you use the thermostat correctly in order for it to function efficiently and deliver good results. It's also a good idea to consult a professional in case you're not familiar with programming heating and cooling settings.
Temperature Guidelines
A general guide for frosty winters is to set your programmable thermostat at around 68 degrees Fahrenheit when you're home and then lower it by 10 to 12 degrees Fahrenheit when you're sleeping or away. Remember to set it to turn on the heat roughly an hour before you get up or get home.
In the summer months, your base temperature should be around 78° F, and warmer when you're asleep or away from home.
ACS Air Conditioning Systems is a leading source of top-quality heating and cooling solutions in California. We work diligently with homeowners and provide smart thermostat installation, furnace maintenance, air conditioning repair services and more. Call us at (925) 676-2103 or fill out our contact form to set up an appointment.