In a centralized air conditioning system, your heater or air conditioner circulates air throughout your ducts with the help of blower fans. When you set the temperature on the thermostat, the blowers adjust accordingly until this temperature is reached. The thermostat is also able to set the blower fans into two modes: "Auto" and "On."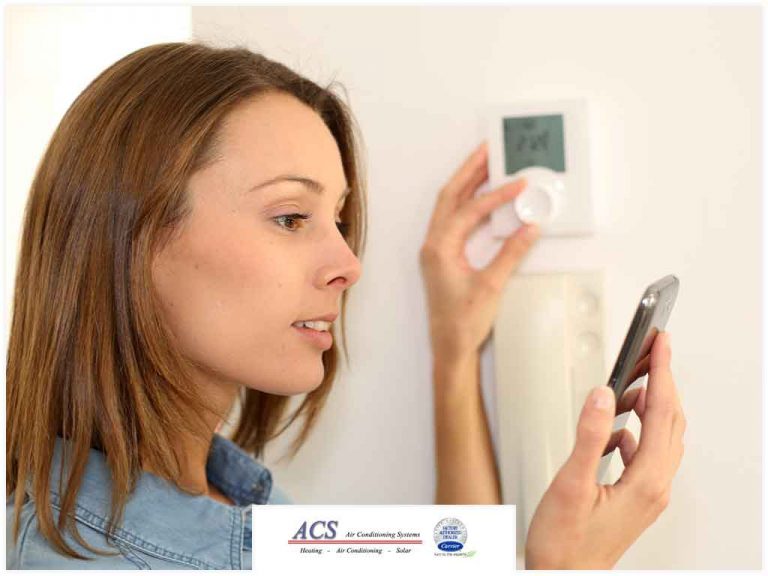 Choosing either option for your blowers is simply a matter of preference. Both modes offer their own sets of advantages and limitations, and our HVAC professionals at ACS provide an overview of them below.
"Auto" vs "On"
You don't need to contact your local HVAC contractors to change between blower fan settings, but it's important to understand how they're different and how they work. When fans are set to "On," it means they.re constantly blowing air, whether or not your HVAC system is on a heating or cooling cycle. On the other hand, setting them to the "Auto" setting will only activate the fans when the system is actively heating or cooling the air. The fans are automatically shut off as soon as the desired temperature is reached. and turned on again at the start of the next cycle.
"Auto" Advantages
The auto setting is the more energy-efficient of the two, and works very well to dehumidify your home during cooling periods. When the fans are turned off, condensation drips from the coils and is subsequently drained . Excessive moisture in the air can lead to problems that might require an air conditioning replacement.
Benefits of the"On" Setting
Setting the fans to be on all the time is a great way to evenly distribute warm or cool air throughout your house. Additionally, frequent start and stop cycles can put a lot of stress on the fan motors and lead to frequent repairs.

Find out the best energy-efficient solutions for your HVAC system from our experts at ACS, your leading HVAC specialists. Give us a call at (925) 676-2103 or fill out our contact form to schedule a professional inspection or request a free estimate on new HVAC installations today.