Programmable thermostats offer several benefits that can help make your heating and air conditioning systems more efficient and a better fit your needs. The following are some of the reasons you should consider upgrading to a programmable thermostat: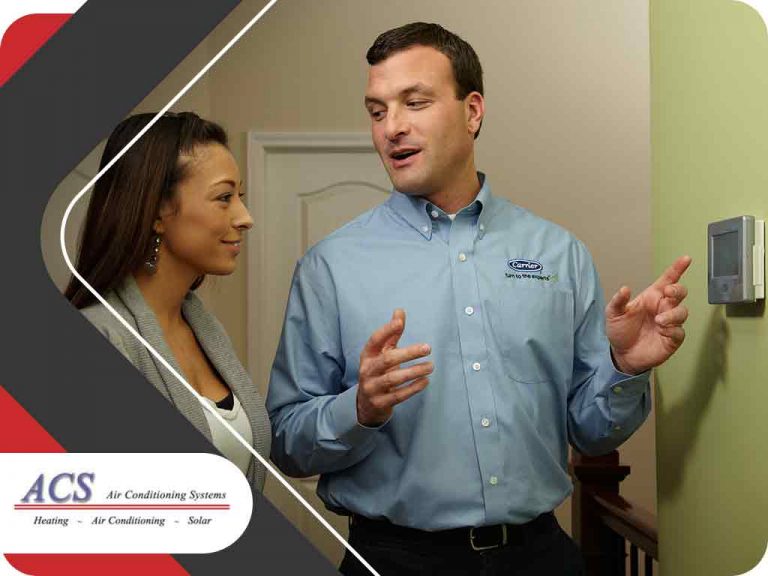 You Save on Energy Costs – Programmable thermostats let you automate individual room temperatures and use heating and air conditioning when you really need it. For instance, they can set your HVAC system's output so it runs minimally when you're at work and your kids are at school, then automatically come back up at a pre-set time later in the day. This helps reduce your energy consumption and puts less strain on your HVAC system.
You Can Automate Custom Temperatures – Certain types of programmable thermostats have true set-and-forget capabilities. In addition to remembering your daily routines, it is possible to set weekly schedules, including differentiating between weekends and weekdays. You can also program them so the room becomes cooler as you sleep and then comes back up to normal during your waking hours.
You Can Prolong Your HVAC System's Service Life – You can get the best performance from your existing air conditioning system with a programmable thermostat. Being able to automate the temperatures only when you need it keeps the HVAC workload within safe limits. This minimizes strain and helps prolong your HVAC system's service life. And more importantly, your heating and air conditioning system is less likely to break down during seasons when you really need it.
You Future-Proof Your HVAC System – New technologies aren't just all bells and whistles. Programmable thermostats are becoming more common these days and given a few years, they may well be the standard. They also let you take advantage of new features like automatically reducing the bedroom HVAC output when you and your family are having dinner. Programmable thermostats can also be integrated with smart home technologies, which let you control your HVAC system remotely, among its other features.
Make Your Thermostat Work for You
To learn more about programmable thermostats, call ACS Air Conditioning Systems today at (925) 676-2103. You can also fill out our contact form to schedule an appointment. We also offer free estimates on new installations.