Thanks to recent innovations, air conditioning systems continually update with better features. One of the most prominent features that homeowners look for these days is quiet operation. After all, comfort isn't all about temperature levels; it's also about calm serenity.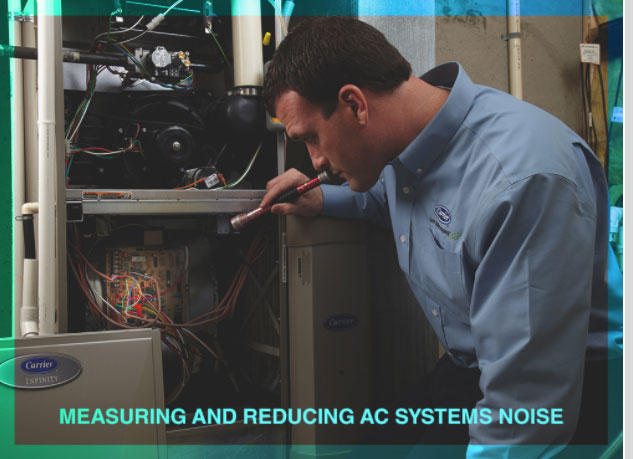 As different AC systems emit varying noise levels, it's a good idea for homeowners to gain a firm grasp on how to measure and effectively reduce AC noise.
Decibel Measurement
A decibel is the unit of measurement that accounts for the intensity of noise, including that of AC systems. Starting from 0 dB, which is the smallest audible sound unit, it then increases in multiples of 10 dB. As there are already various sources of noise pollution to worry about, it's vital for homeowners to look at the decibel levels of their desired air conditioning units for them not to interfere with daily life.
Measuring AC in Decibels
The noise of various AC systems is an unavoidable fact. This becomes even more evident as the unit ages. However, as a homeowner, you aren't completely helpless. By investing in noise-absorbing equipment, you can effectively minimize noise output. As a guide, the quietest units available today hover over the 45-47 decibel range, while the loudest emit noise in the vicinity of 70 decibels.
AC System Sound Emission Reduction
As a general rule of thumb, if the noise level emanating from your system is bothersome, then it's possible that you'll need a new one. However, you can negate it with the aid of noise-reducing equipment such as insulator rubbers and other such noise-absorbent materials. In addition, it's crucial to identify the source of the noise. Regular maintenance, such as the cleaning of air filters and its internal parts by a qualified technician, will help your system run smoothly and quietly.
Quiet, Smooth Operation by ACS Air Conditioning Systems
Trust ACS Air Conditioning Systems with all of your heating and AC system needs. Since being established in 1969, we have consistently provided high quality and honest service for our ever-growing customer base in Northern California and the East Bay.
Call us now at (925) 676-2103 for expert HVAC assistance. You can also send us a message on how we can serve you better.