Heating and insulation are top priorities among homeowners as the winter season draws ever closer. However, indoor air quality is also an important factor to consider. In this blog, ACS Air Conditioning Systems shares an overview of how to improve your indoor air quality this winter season.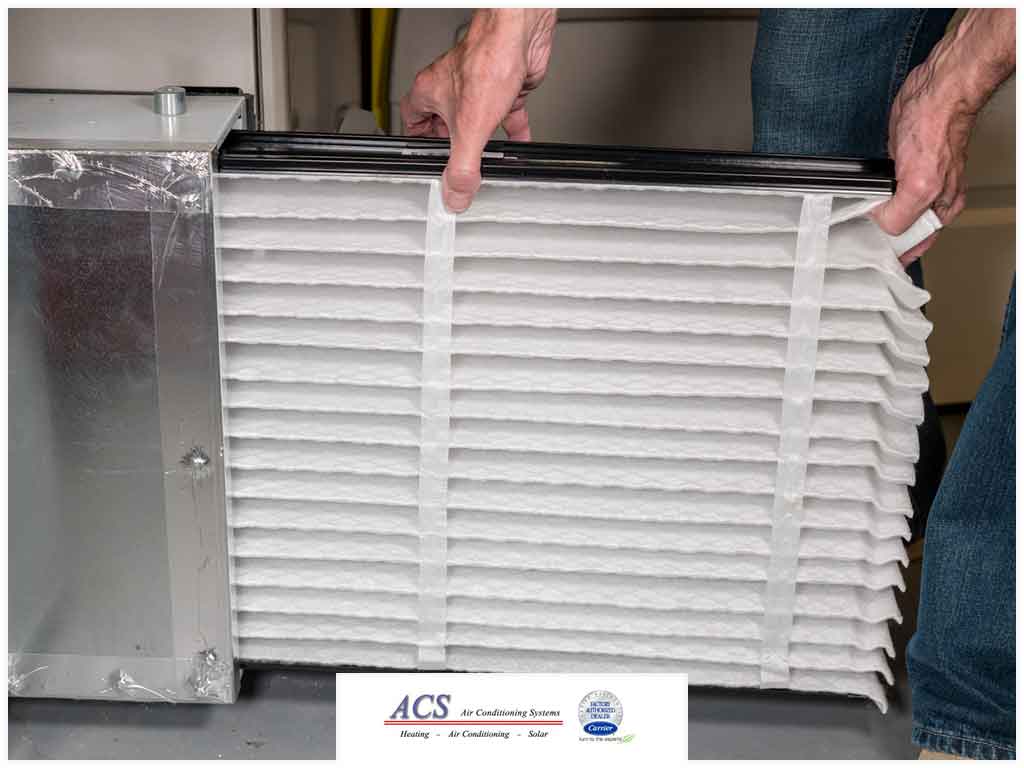 How Does Winter Affect Indoor Air Quality?
Creating a sealed and insulated environment is essential to maintaining consistently comfortable indoor temperatures. The fewer air and heat leaks you have, the more comfortable your home will be—at least, as far as temperature is concerned. Ventilation is also an important element of indoor air quality that's often overlooked, and should be balanced with insulation.
A completely airtight space will trap indoor air pollutants and prevent fresh air from circulating indoors. When HVAC contractors like us design an HVAC system, ventilation is included in the plans—after all, the "V" in "HVAC" does stand for ventilation—but some homeowners tend to over-seal their homes. This tips the balance between ventilation and insulation in the latter's favor, causing a decline in indoor air quality.
Indoor Air Pollutants
The following are known pollutants that can get trapped indoors:
Volatile Organic Compounds — VOCs are residues that come off of common household materials such as paints and plastics through a process called off-gassing, sometimes years after installation. They can be harmful when densely accumulated, but can easily be flushed out with proper ventilation.
Dust and dirt — Dust and dirt can come from everywhere: shoes, clothes, dead skin cells and pet dander being the most common sources. Winter air can dry out your skin, so keeping your skin moisturized can actually help reduce dust.
Smoke and combustion gases — Indoor smoking and poorly-maintained furnaces generate residual contaminants, including carbon monoxide.
Best Practices
Fortunately, there are things that you can do to improve and maintain indoor air quality, even in winter.
Open your windows — Not all the time, of course; rather, open the windows for up to 15 minutes a day to flush out indoor air pollutants.
Replace aiir filters — Air filters typically require replacement every three months, but you may need to do this as often as every month during periods of heavy use.
Use your fans — Air circulation prevents indoor air pollutants from accumulating in one place. Fans can also help maintain even heating throughout your home.
Install air purifiers and ventilators — Ask your HVAC contractor about ventilation and indoor air quality solutions.
Call ACS for Your HVAC Needs
ACS heating and cooling technicians are ready to help you with your HVAC needs. Give us a call at (925) 676-2103 or fill out our contact form to schedule an appointment.