Did you know that 30% of adults in America suffer from insomnia-related problems? If you're one of them, an effective way to fall asleep is attaining and maintaining a desirable air temperature. After all, discomfort is an obstruction to a good night's sleep.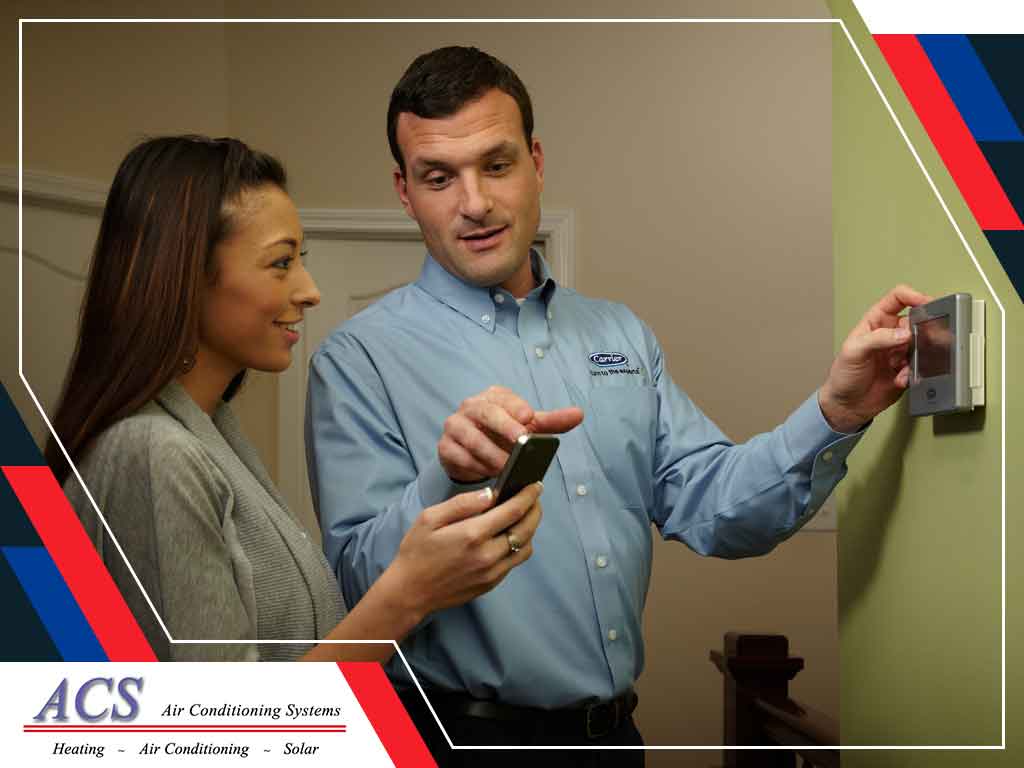 As you prepare for slumber, your brain wants to achieve a lower body temperature—but not too low. This is why it's hard to fall asleep when it's too warm or too cold.
So how can you make your heating or air conditioning system your best friend? Let's answer the following questions:
What Is the Ideal Temperature for Sleep?
The optimum temperature range to induce sleep is 65° to 72°F. Most people find it comfortable when the room stays within these temperatures.
But then again, it doesn't work for everyone. If you're used to the cold, you might consider 72°F unpleasantly hot. If you like warmth, anywhere below 70°F might seem chilly. As the sleeper, it's up to you to find what works best.
How Can You Create Sleep-Inducing Conditions Without Using Too Much Energy?
You can achieve your ideal sleeping condition in an energy-efficient way. The trick is to utilize your heating or cooling equipment along with a ceiling fan. Running the fan along with your HVAC system can help you feel comfortable faster. Using two appliances concurrently may seem like an energy drain, but it can actually lower your utility bills.
What Is the Best Way to Sustain Such Conditions?
Attaining your desired level of air temperature is one thing, maintaining it is another. To sustain comfort until you get sufficient sleep, keep your room dark and quiet.
Also, make sure your thermostat is located in the wall away from windows, doorways, and drafts to keep its temperature readings accurate. Place it where natural room air currents occur. Furniture arrangement is a consideration you shouldn't overlook; any piece blocking the movement of the air can fool the thermostat.
Maintain Your Heating or Air Conditioning System to Enjoy Consistent Comfort
Let ACS Air Conditioning Systems help you keep your heating or air conditioning system in good shape to avoid sleep interruption. Call us at (925) 676-2103 or fill out this form to tell us about your HVAC needs.